How to unsubscribe from YubiOn Portal
If you are a paid customer, please contact us from here.
If you are a free customer of YubiOn Portal, please follow the procedure below to unsubscribe.
Access Customer information
Click the "Home" icon in the menu on the left side of the screen and click the "Customer Information" button.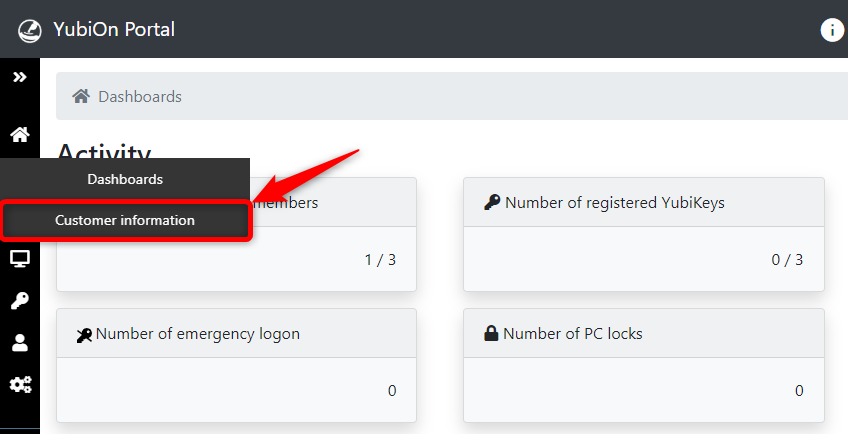 Access the Unsubscribe Page
Click the link to unsubscribe.

Unsubscription procedure
Read the notes on the screen and check all the boxes.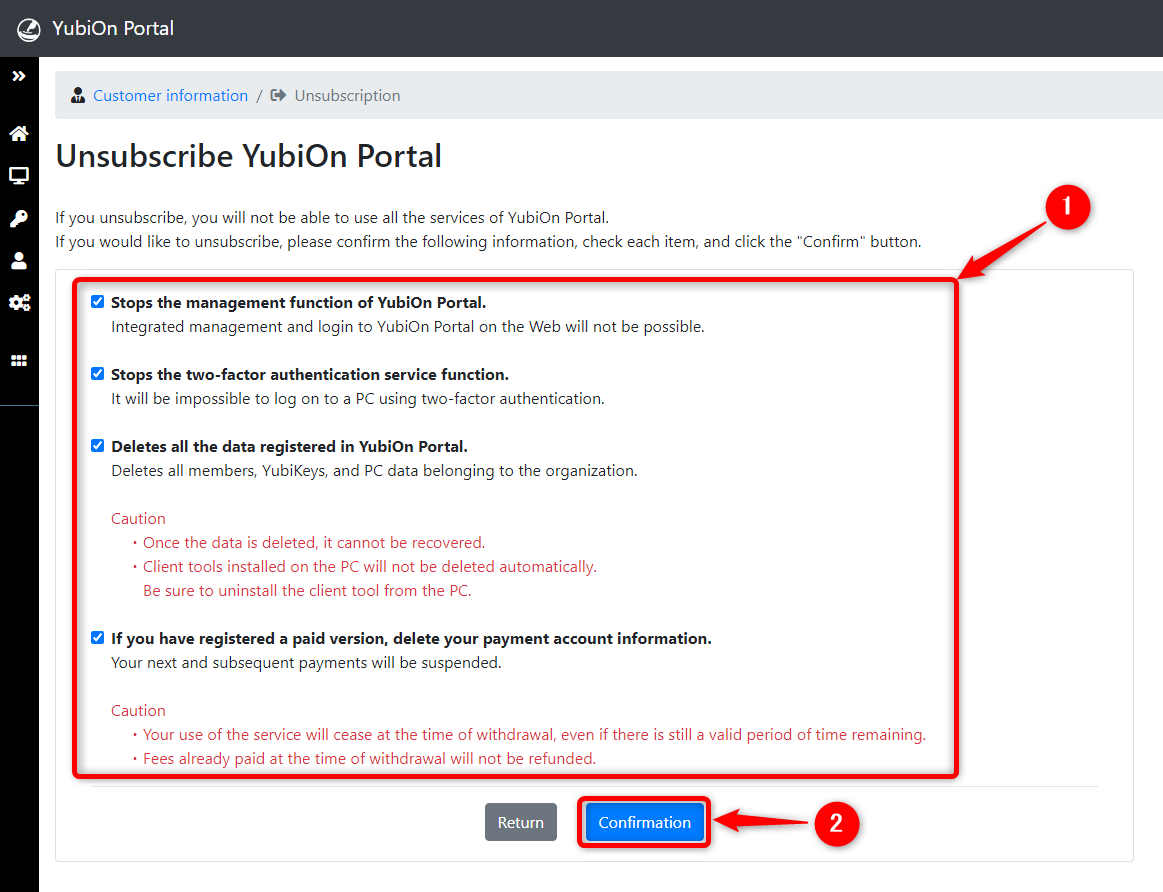 Click the "Confirm" button.
When a pop-up appears, click the "Unsubscribe" button.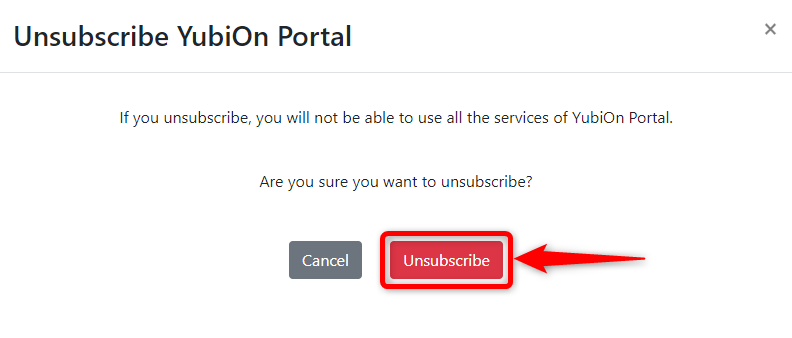 When the unsubscription is complete, the following screen will be displayed.

Please note that an email will be sent to the customer when the unsubscription is complete.
That's all for the unsubscription procedure.