Cancel paid plan
This section explains the procedure for canceling a paid plan.
Please read the following notes before cancelling your subscription.
Notes
---
Cancellation
After canceling a paid plan, you will return to the "Free plan" and will not be able to use the features of the paid plan.
If you are using the features of a paid plan, please change the setting to disable the paid plan features in advance.
In addition, some settings are automatically changed to Free plan values.

With regard to payments, automatic renewal of plans will stop and recurring payments will cease. Fees already paid are non-refundable regardless of the expiration date of the current plan. Your payment account will not be deleted and your payment information will continue to be available.

*If you wish to delete your payment account, please unsubscribe from YubiOn Portal.

Termination terms
Changing to the Free plan sets the number of licenses to the default value of "3". If you have registered more than the number of licenses, please delete the members, YubiKeys, and PCs so that the number of registered members, YubiKeys, and terminals will be less than "3" each. In addition, all SSO applications must be deleted if they have been registered.

About during the Trial period
If you cancel during the trial period, no usage fee (subscription) will be charged. However, if you wish to use the paid plan again, you will not be able to reuse the trial.
1. Access the Service plan settings screen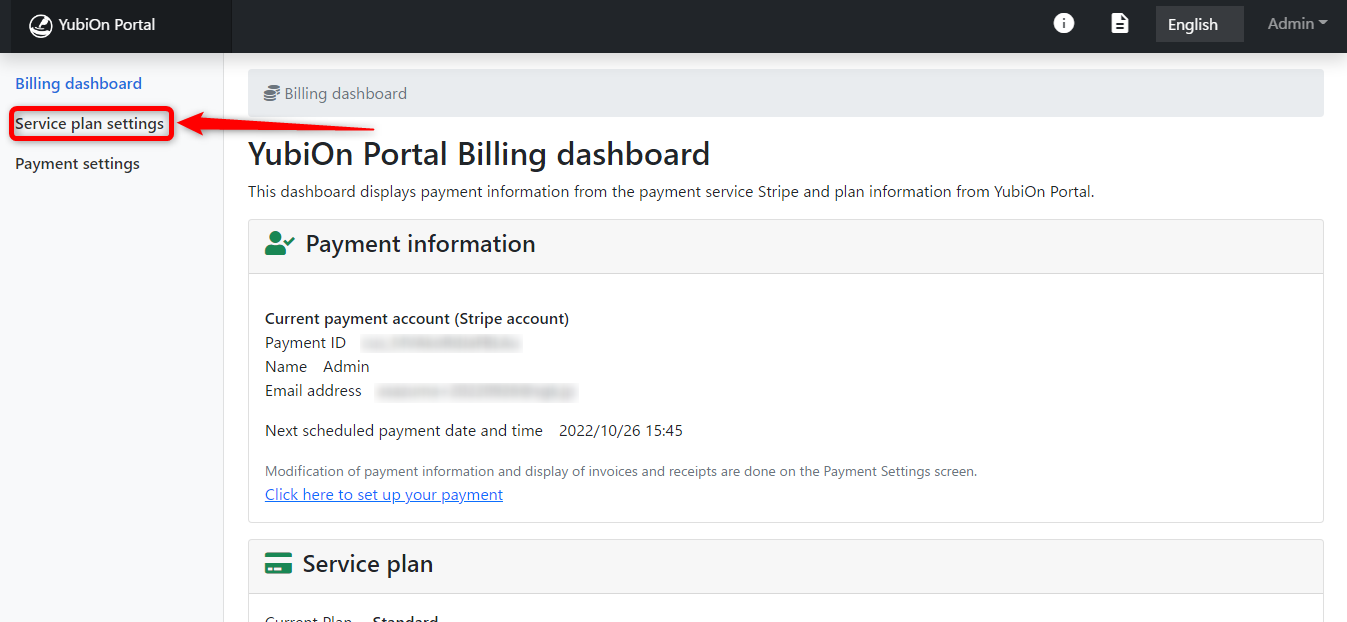 2. Click on the "Cancel plan" button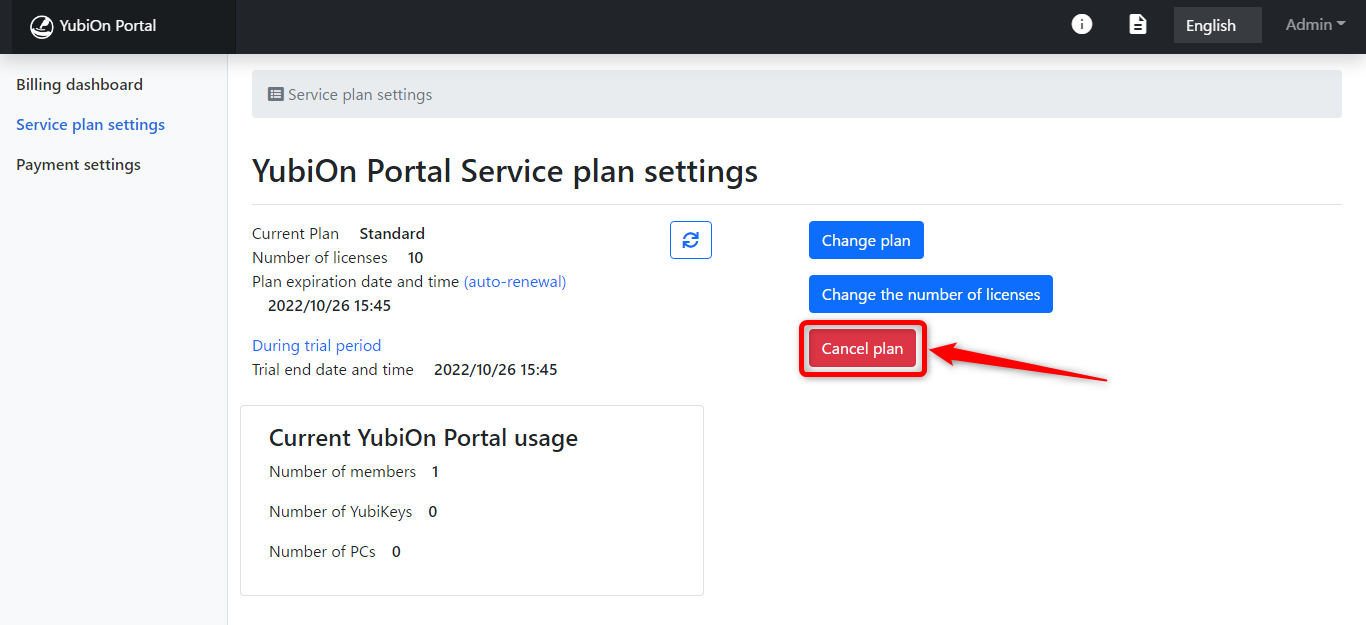 3. Understand the precautions and click the "Execute cancel plan" button
Read the notes and check the boxes.
*If you need to delete your registration information, please do so in advance.
Click on the "Execute cancel plan" button as it becomes active.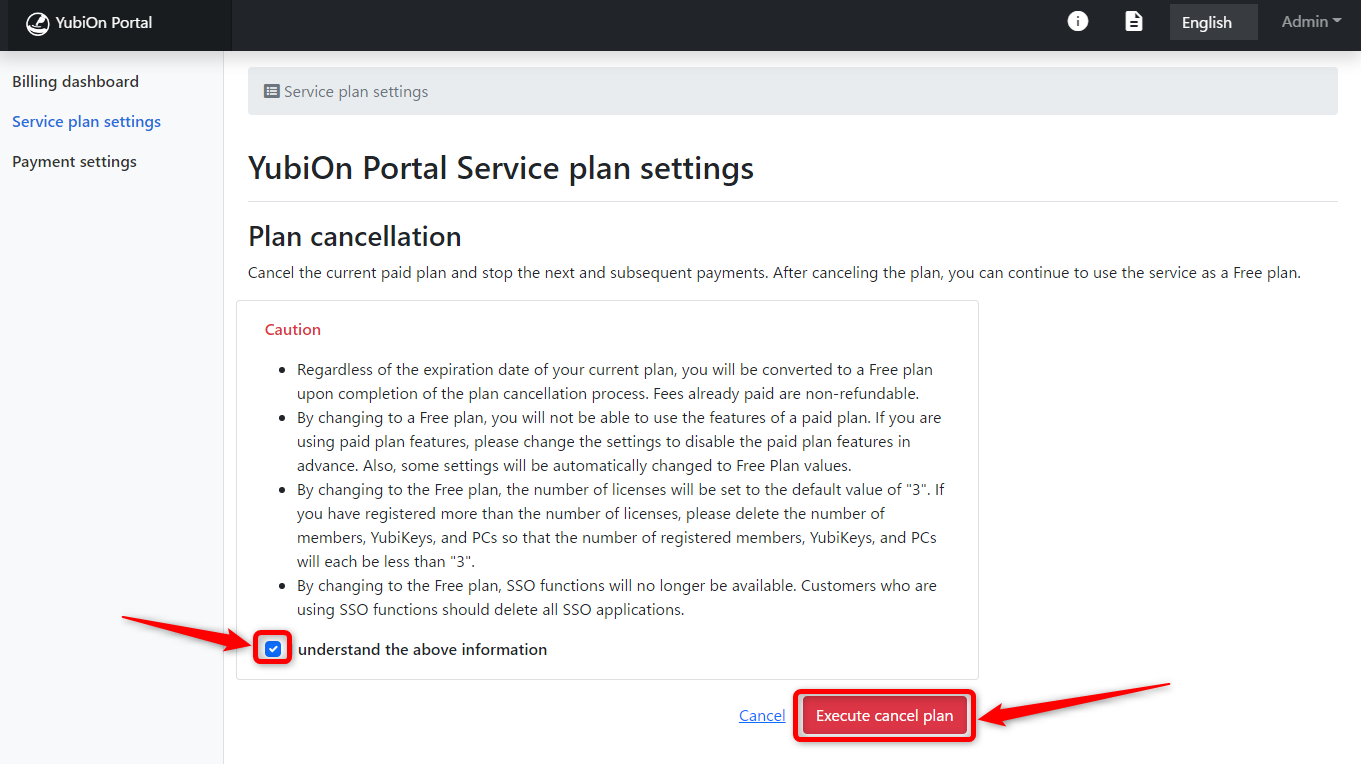 Click "OK" on the confirmation message.
A completion email will be sent upon completion of the paid plan cancellation process.
That's all for canceling a plan.