Register an application using a template
How to register the service for which SSO will be used by using the template prepared in advance on the YubiOn Portal side.
Templates can be used to simplify the process of setting up fixed per-service configurations.
1. Access the App connection creation screen (App selection)
Click on the "SSO App settings" from the menu on the left side of the screen, then click on the "Select the App and add" button on the displayed App list screen.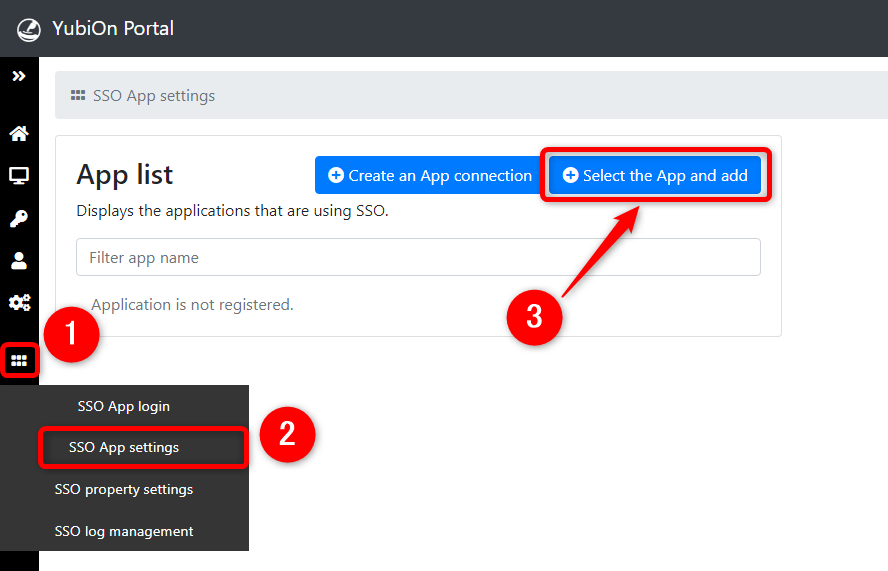 2. Select an application
Click on the application to be registered.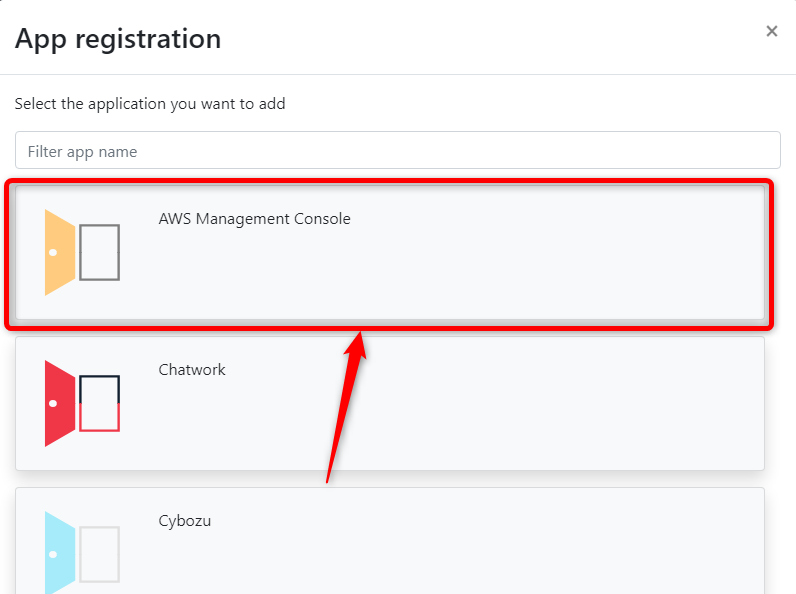 If you register an application that was already registered, a number, such as "(2)", will be displayed after the App name.
We recommend that you change the name to one that is more relevant through the connection settings with the application.