Register YubiKey
Register the YubiKey on the YubiOn Portal.
The YubiKey must be registered without changing the settings.
You may not be able to use a YubIKey if you changed its settings.
1. Access YubiKey management
Click "YubiKey management" in the menu on the left side of the screen.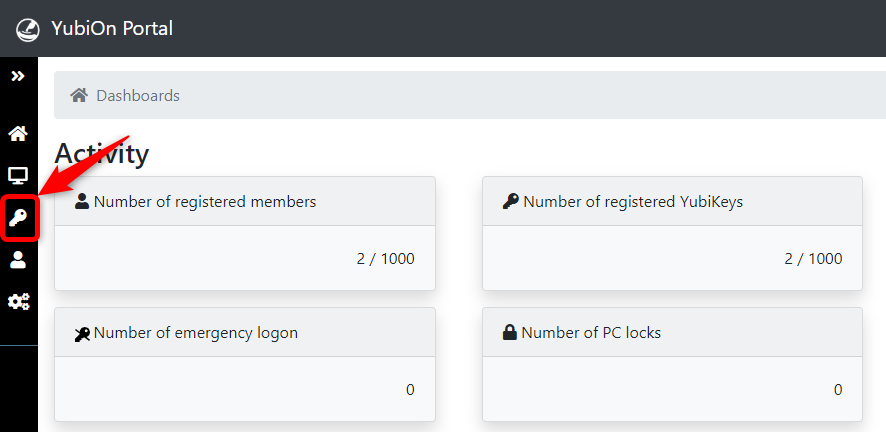 2. Register YubiKey
Click the "Add YubiKey" button at the top right of the YubiKey list.

Plug the YubiKey into the USB port and click the YubiKey input field.
Tap on the metal part of the YubiKey.

Enter the YubiKey name and click the "Register" button.

Click the "OK" button in the confirmation message.
This concludes the YubiKey registration.