How to reset the password
Through this procedure, members can reset their YubiOn Portal login passwords themselves.
Access the password reset screen
After entering your e-mail address on the login screen, click the "Forgot your password" link on the MFA screen.
* If you are a representative without a YubiKey assignment, you will be prompted to enter your password only.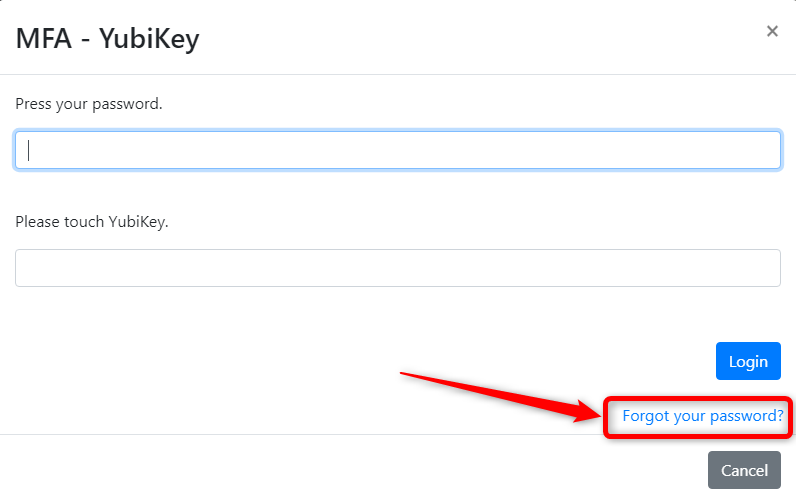 Request password reset
After re-entering your email address, click the "Request a password reset" button.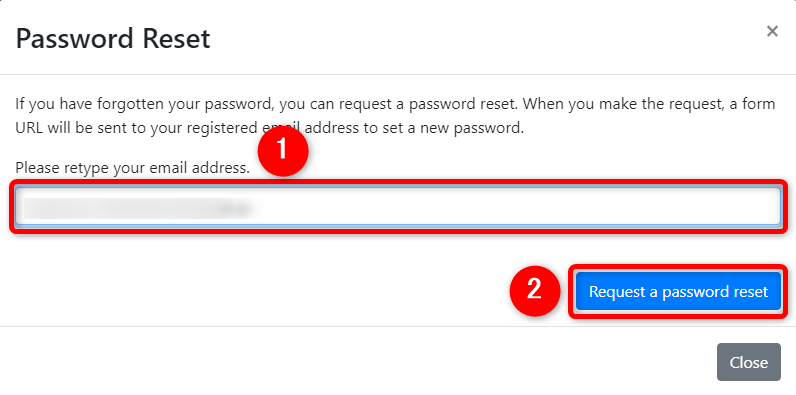 After clicking "OK" on the confirmation message, a password reset e-mail will be sent to the e-mail address you entered.


Change password
Click on the link in the body of the email to open the "Change password" screen.
Enter the new password and confirmation password and click the "Update" button.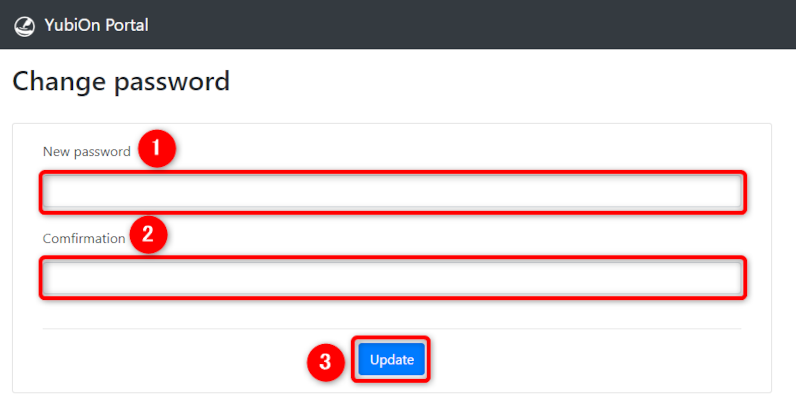 Click "OK" on the confirmation message to return to the login screen.
Ensure you can login with your updated password.