Delete a PC
It allows for deletion of a PC from the PC management screen.
Please be sure to uninstall the software before you delete the PC.
1. Access to PC management
Click the "PC" icon in the menu on the left side of the screen, and then click "PC management".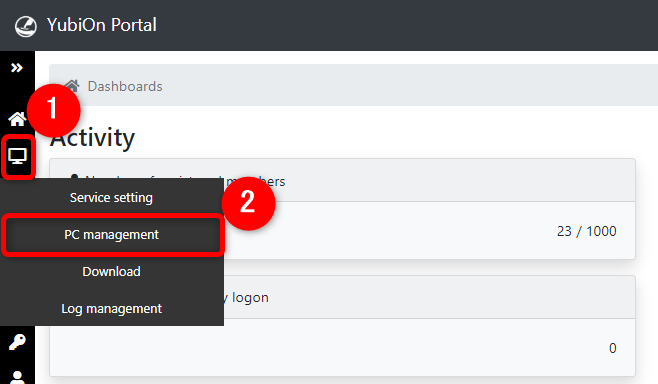 2. Deleting a PC
Click the "Delete" button on the right side of the PC in the PC list.

Click the "OK" button on the confirmation message.
This concludes the deletion of a PC.