Download Windows Logon Software
Download the two-factor authentication software for Windows (Windows logon).
1. Access Download
Click the "PC" icon in the menu on the left side of the screen and click "Download".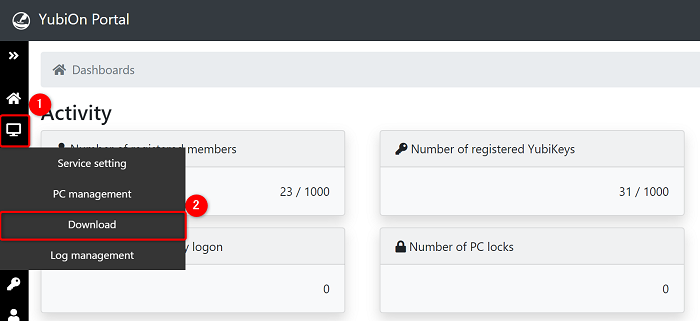 2. Download software
Click "Download" button.

The "WlsInstaller_x64.msi" or "WlsInstaller_x86.msi" will be downloaded.
Save it to any location.
If you want to install software for different platform
Click 'Download tools for different platforms'.

Download the software.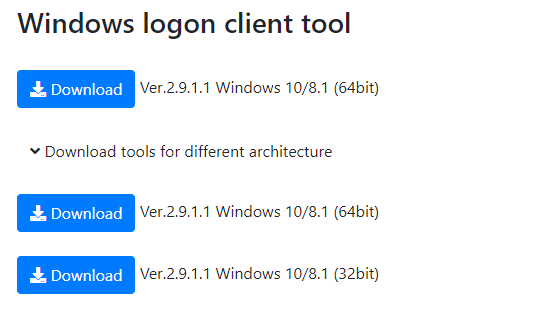 That's all for the software download.