Use the service provider's metadata to configure the connection settings
This section covers the use of metadata files provided by the service provider to configure the application settings.
The providing of metadata files depends on each service provider.
Please refer to your service provider's manual for more information.
1. Access the App settings screen
Click on the "SSO App settings" from the menu on the left side of the screen, and click on the app you wish to configure from the displayed App list screen.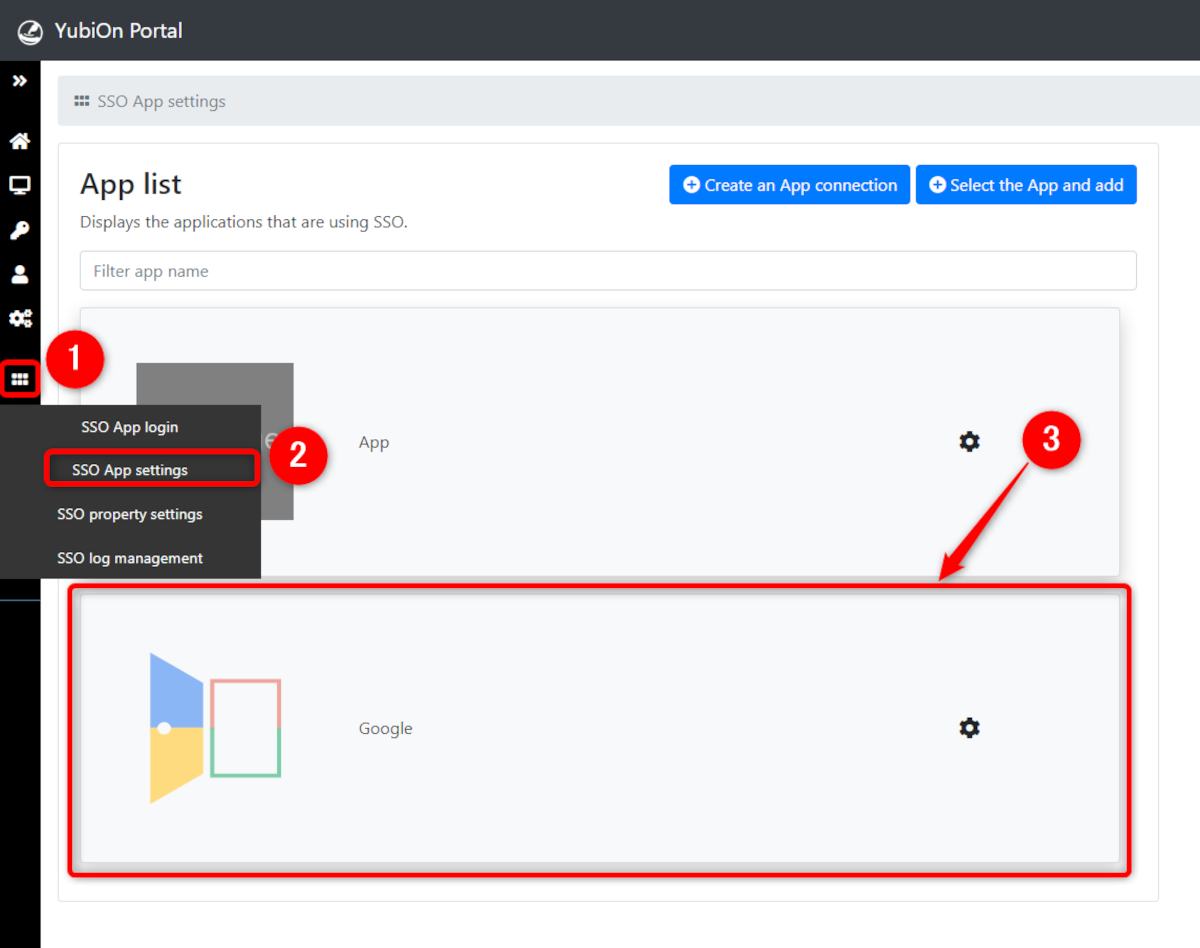 2. Display the SP Metdata upload tab
Click on the "SP Metadata upload" in the Information Settings section of the App settings screen.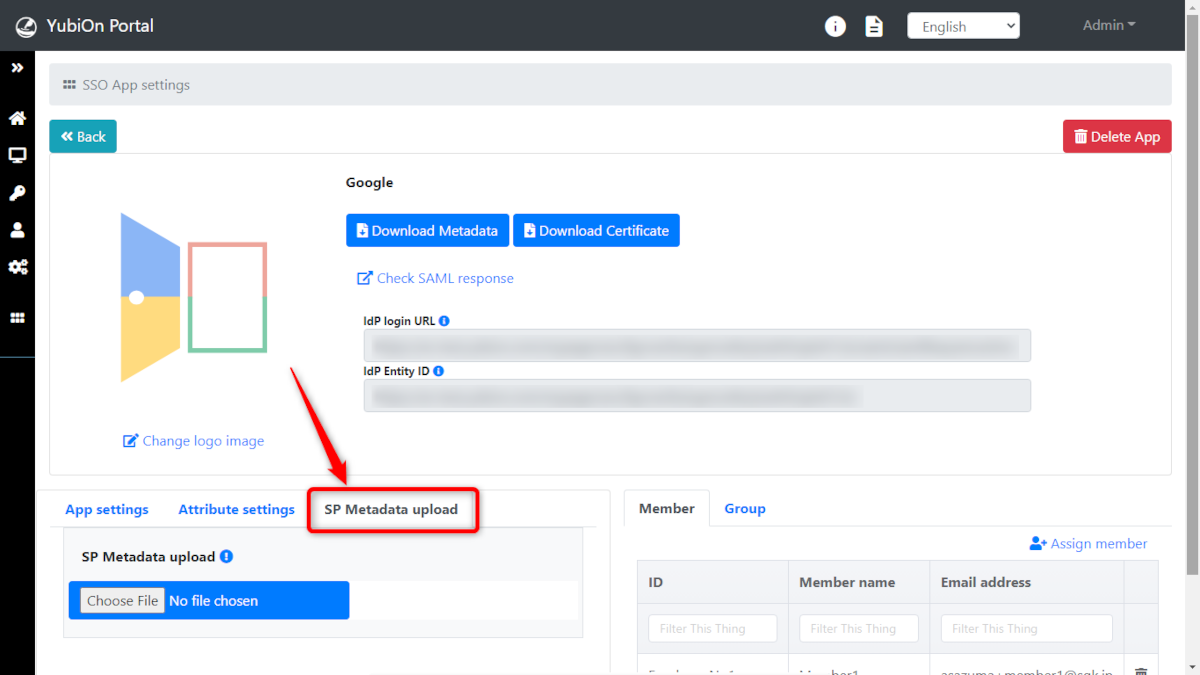 Click on the "Choose File" button to specify a metadata file, or drag and drop a metadata file into the blue area, following which a screen to confirm the metadata contents will appear.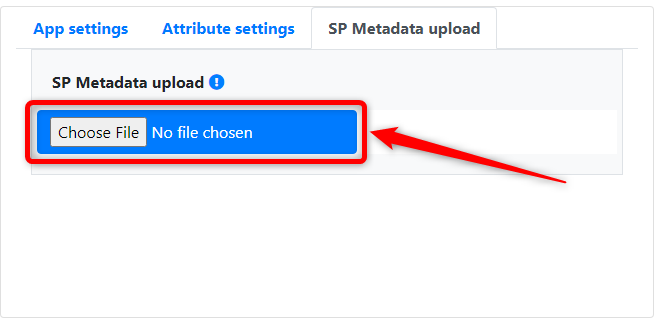 4. Checking the contents of metadata files
The contents set in the metadata are displayed.
By clicking on "Detailed settings", the detailed portion of the settings will be displayed.
If the attribute information is described in the metadata file, click on the "Attribute settings" to display the attribute information.
In the attribute setting section, there is a "Add required attributes only" checkbox. If the checkbox is checked, only attributes that are specified as required in the metadata file will be registered.
If the information is correct, click on the "Upload" button to apply the settings.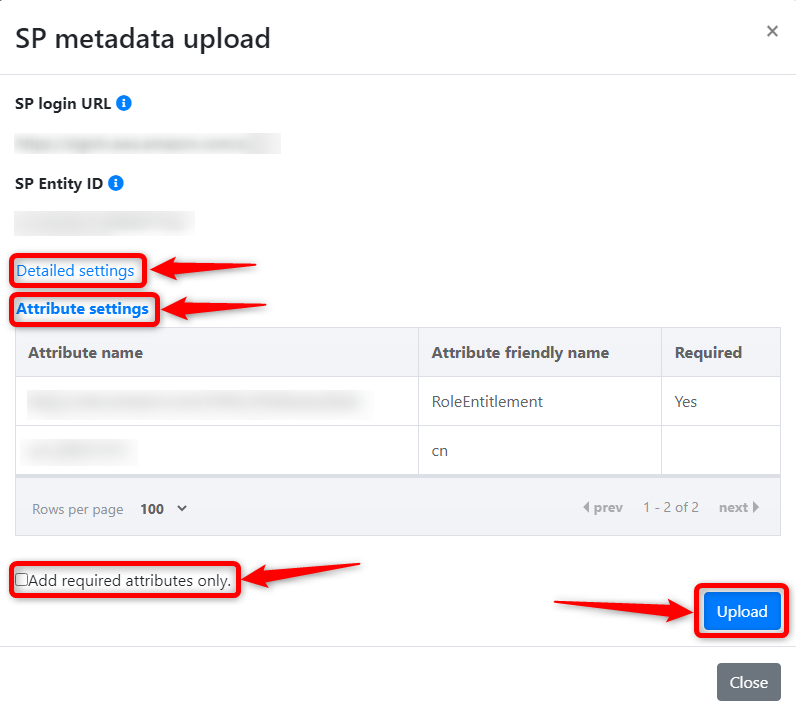 When uploading SP metadata, only the contents specified in the metadata file are updated with the current configuration information.
Items marked "unspecified" on the confirmation screen will not be updated.
Attribute settings are added only for those attributes that are described in the metadata and are not registered in the current attribute settings.
Attributes which have already been registered will not be updated.
Also, since each attribute is registered by passing an empty character, it is necessary to set the attribute settings so that the necessary information is sent.