How to use mac login using YubiKey
About paid plans
---
This function is for paid plans (Premium).
Please purchase a plan when using this service.
1. Boot the PC.
Upon booting the PC, the login screen will be displayed.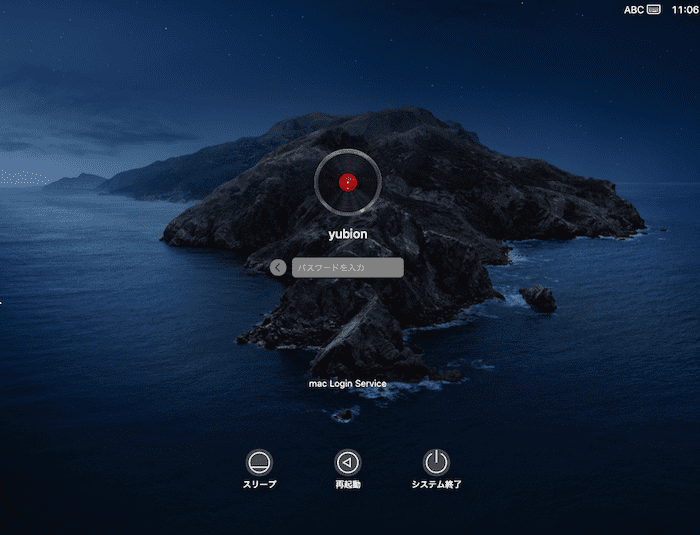 2. Plug in the YubiKey
Plug the YubiKey into the USB port.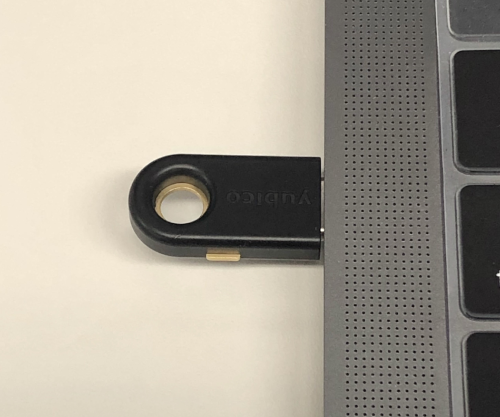 3. Enter password
Enter the Mac password in the input field and press Return.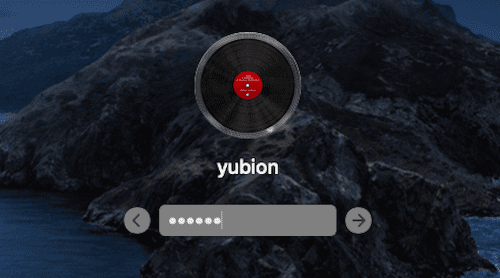 4. Authentication
If the Mac password is correct, and the YubiKey assigned to the PC is used, the login will be successful.
・Regardless of the network connection status of the PC, if "Password" and "YubiKey" are correct, the authentication is successful.
・If more than two YubiKeys are plugged into the USB port, authentication will fail.