Each member registers YubiKey
This section describes how to register YubiKey by yourself.
1. Open the email.
Please confirm the email with "[YubiOn Portal]Invitation to the YubiOn Portal" displayed in the title.
If you don't see the email, please make sure it's not categorized as spam. Also, make sure that the administrator is doing the email notification.
2. Click on the "Registration URL" listed in the body of the email.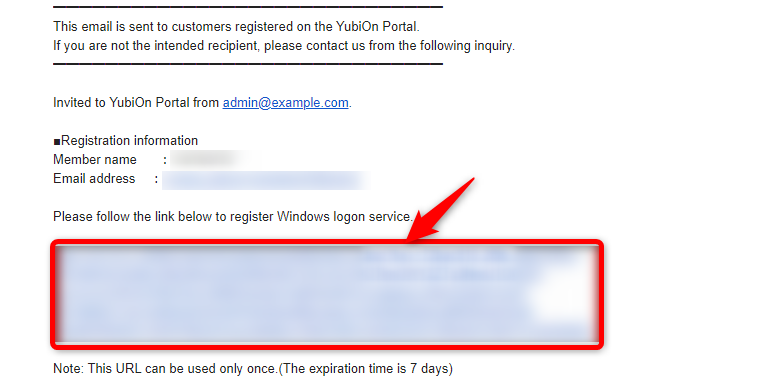 3. Change your password.
Input "New Password" in the New Password input field.
Input "Same password again" in the password input field for confirmation.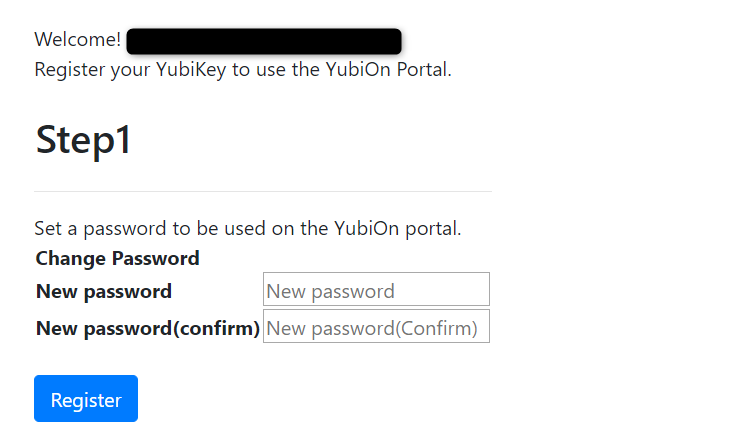 Click the "Register" button.

Click "OK" on the confirmation message.
4. Register the YubiKey.
Click on the OTP (One Time Password) input field.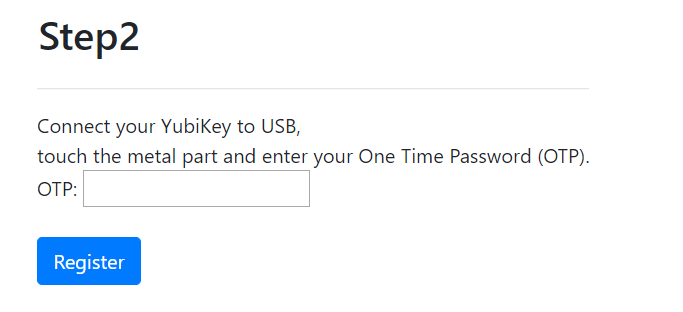 Plug YubiKey into the USB port of your PC.
Make sure that the metal part in the center lights up.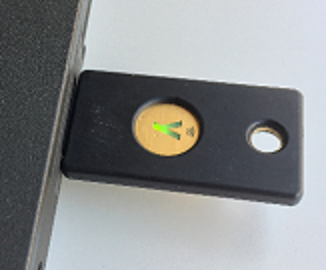 Tap on the metal part of the YubiKey.

Click "OK" on the confirmation message.
5. Download the installer.
Click the "Download" button to download the installer for the client tool.

If you want to download an installer for a different platform than the one shown, click on "Download tools for a different architecture" and select the installer you want to download.

Click "OK" on the confirmation message.
How to install the Windows logon client tool is here.