Simple setup
The administrator configures YubiKey and installs the two-factor authentication service used by YubiOn Portal.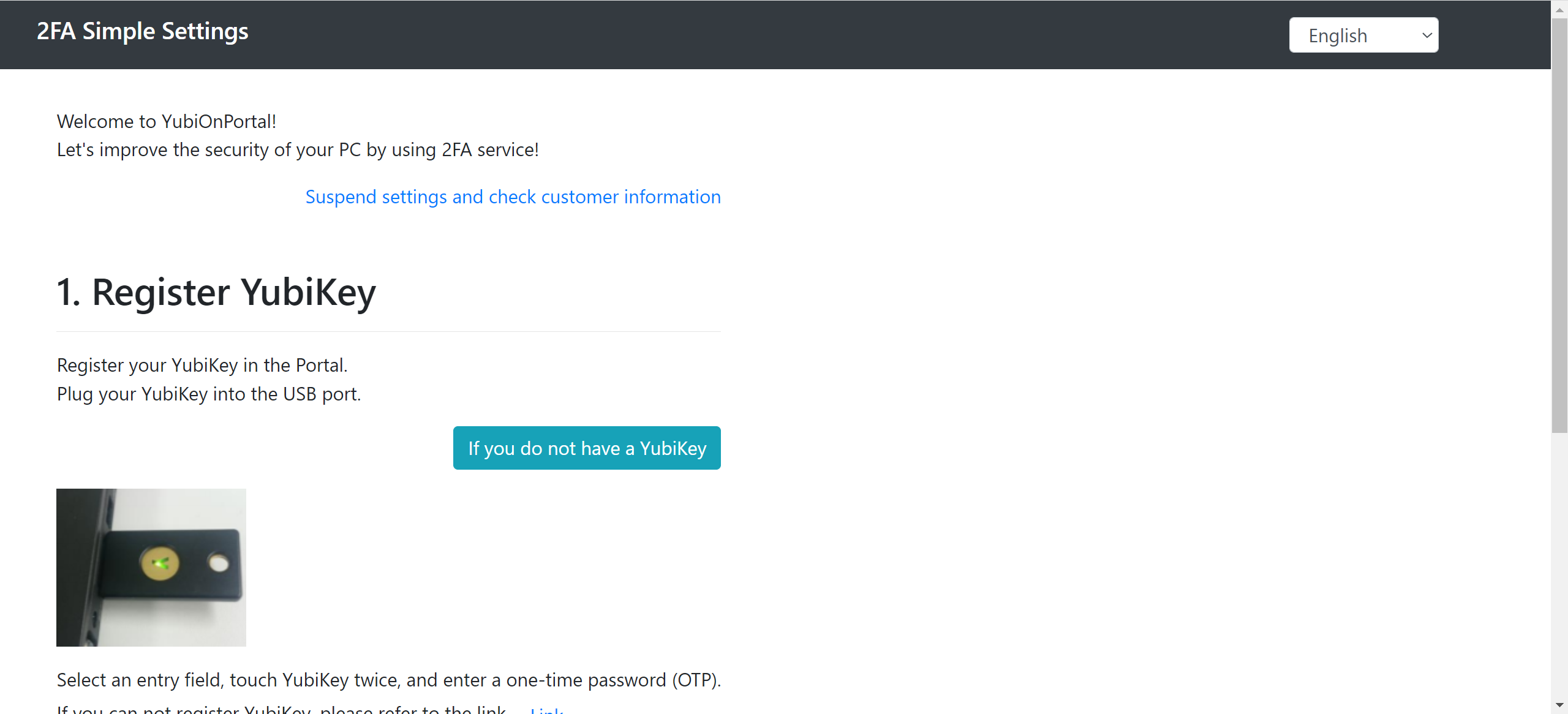 Register YubiKey
Set the YubiKey for the customer login. The YubiKey you set here will be required when you log in to YubiOn Portal in the next time.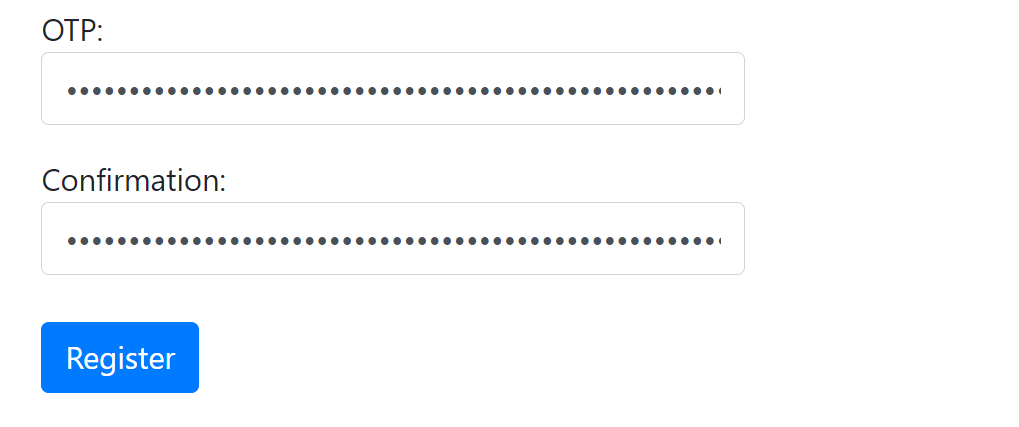 About "customer"
"Customer" is a user with privileged management authority of the YubiOn Portal.
The first user to register with YubiOn Portal is the customer.
Only one customer can register with your organization.
Select setup
Choose whether or not to install the two-factor authentication software on the customer's own PC.

Once you skip this setting, you will not see it the next time you log in.
If you choose to do ①Setting on your PC, you will see a button to download the two-factor authentication software.
Click the "Download" button to download the installer.
After the button is clicked, the instructions for setting up the two-factor authentication software will be displayed.

Click "Download tools for a different OS" to open the download screen for a different OS.
Run the downloaded file and install it.
See below for installation details.
Next, go to the Member Registration.