Delete YubiKey
It is available to delete the YubiKeys registered in YubiOn Portal.
1. Access YubiKey management
Click "YubiKey Management" in the menu on the left side of the screen.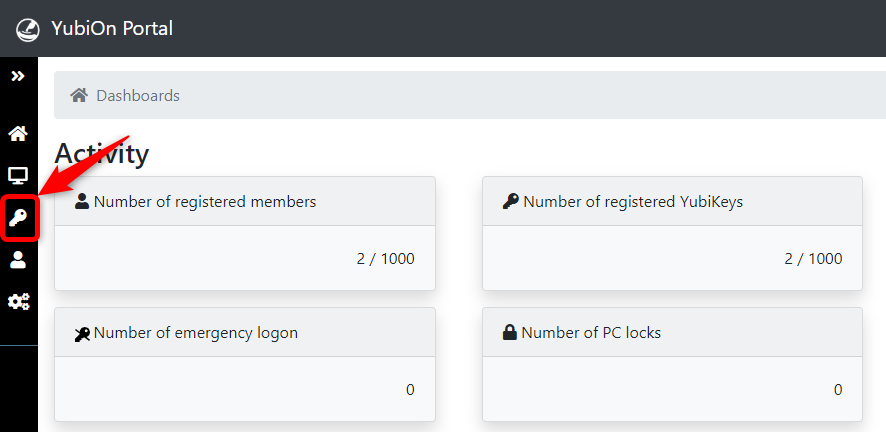 2. Delete YubiKey
Click the "Delete" button on the right side of the YubiKey in the YubiKey list.

Click "OK" on the confirmation message.
・Removing the YubiKey will also unassign members and PCs.
・You will not be able to log in to YubiOn Portal or log on to the PC with the deleted YubiKey.
That's all for YubiKey deletion.