YubiOn Portal registration
Sign up
Register your customer information on the YubiOn Portal Registration Page.
The first person to register for the YubiOn Portal from your organization will be considered as the representative for the organization.
First login
From the login screen, log in with your registered "Email Address" and "Password".


After entering the correct email address and password, you will be able to log in to YubiOn Portal.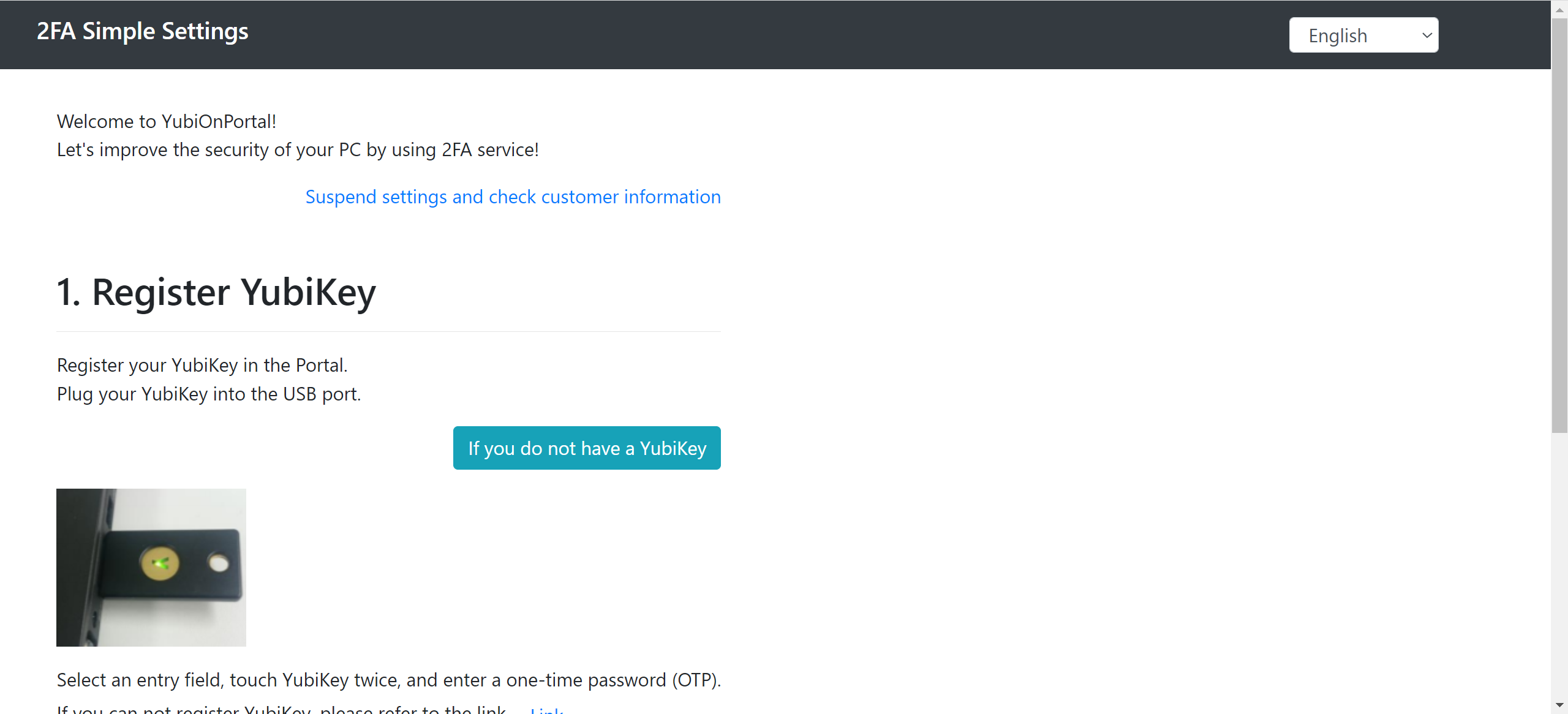 When you log in for the first time, the Simple Setup screen is displayed.