YubiKey offline settings
In order to log on with the YubiKey without a network connection, YubiKey's Challenge Response Feature must be enabled. Please refer to the cache logon expiration date for service settings.
Install YubiKey Manager
Download and install the application "YubiKey Manager" from the download page of Yubico's official website.
Please select the file you want to download according to your OS.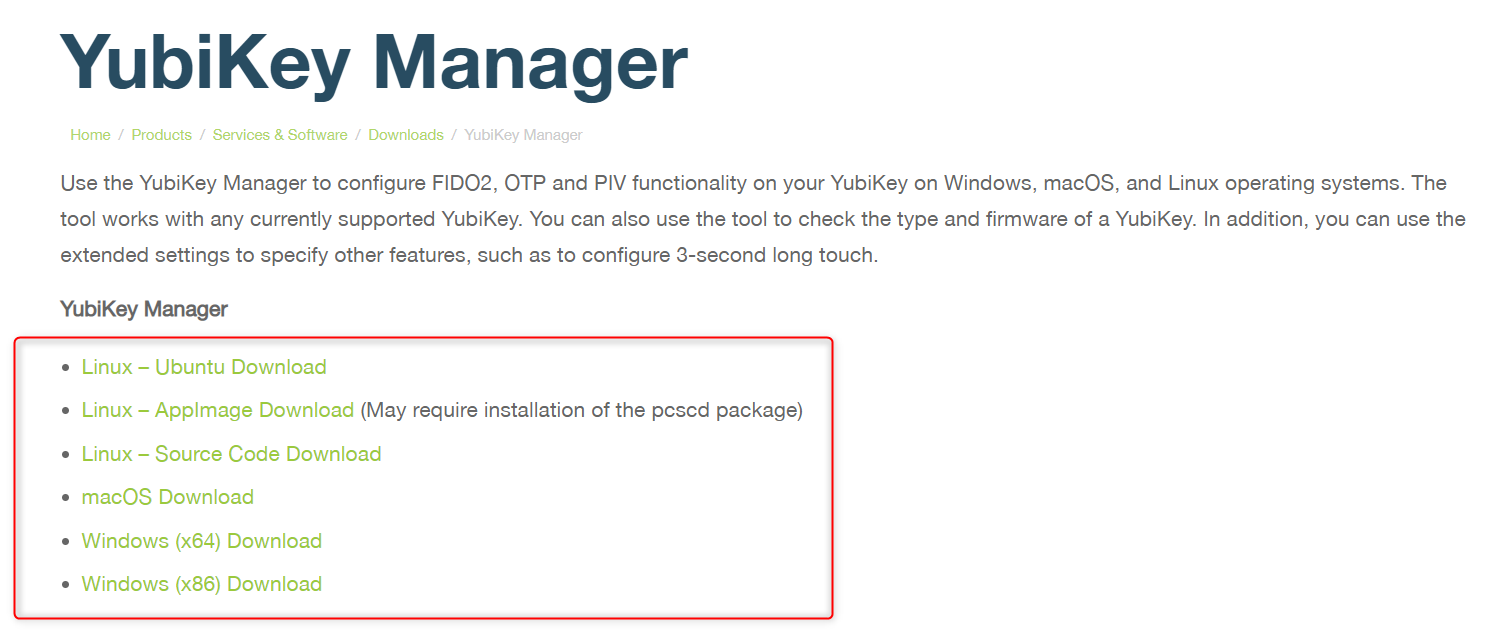 Setting the Challenge Response Function
Set up the challenge response function in YubiKey's Slot2.
About YubiKey's Slot
YubiKey has 2 slots where you can set one-time passwords and challenge response features.
YubiOn Portal uses Slot1 for the Yubico OTP and Slot2 for the challenge response for offline logon.
Launching the YubiKey Manager
Launch the "YubiKey Manager" installed on your PC and plug the YubiKey into the USB port.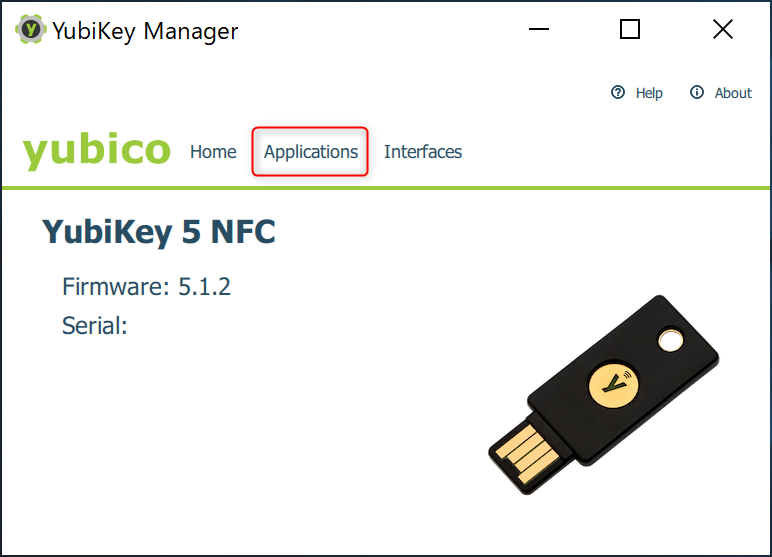 Seting up Challenge-Response
Click on the "Applications" tab and then click on "OTP".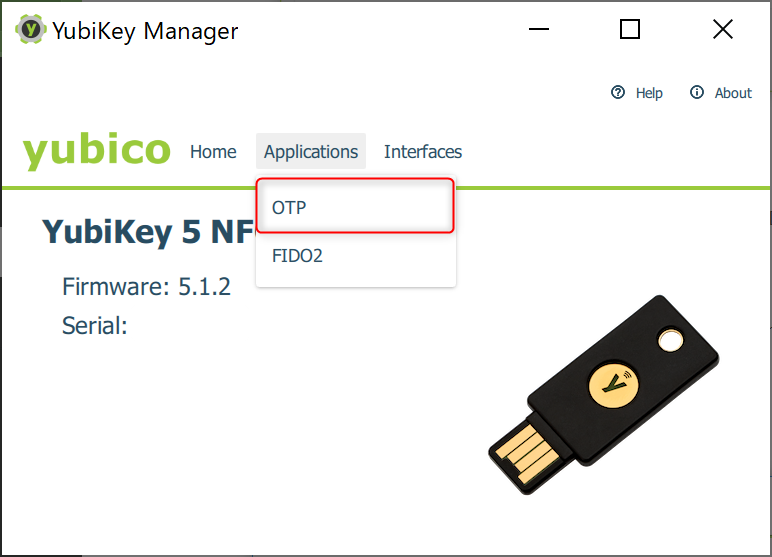 Click the "Configure" button on Slot 2.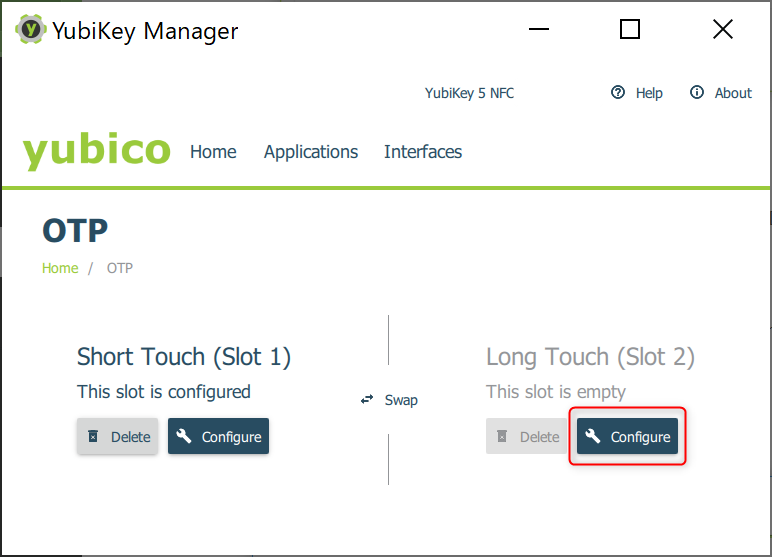 Check the "Challenge-response" and click the "Next" button.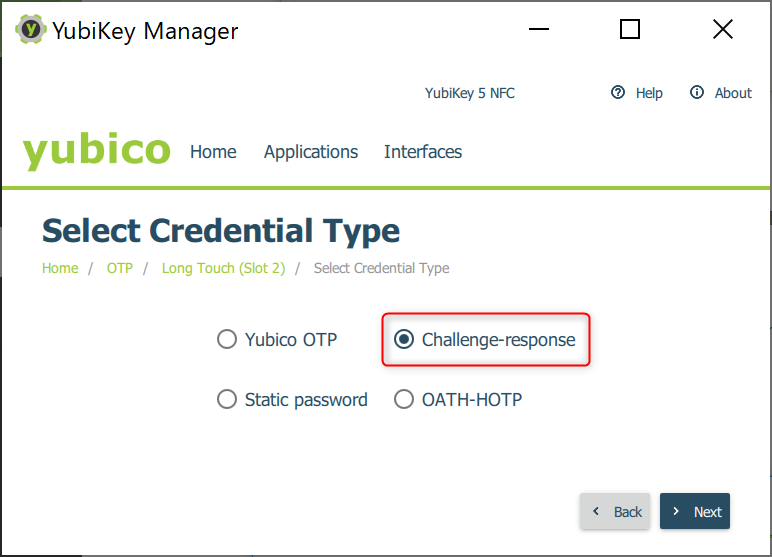 Click on the "Generate" button to generate the Secret Key.
Finally, click on the "Finish" button.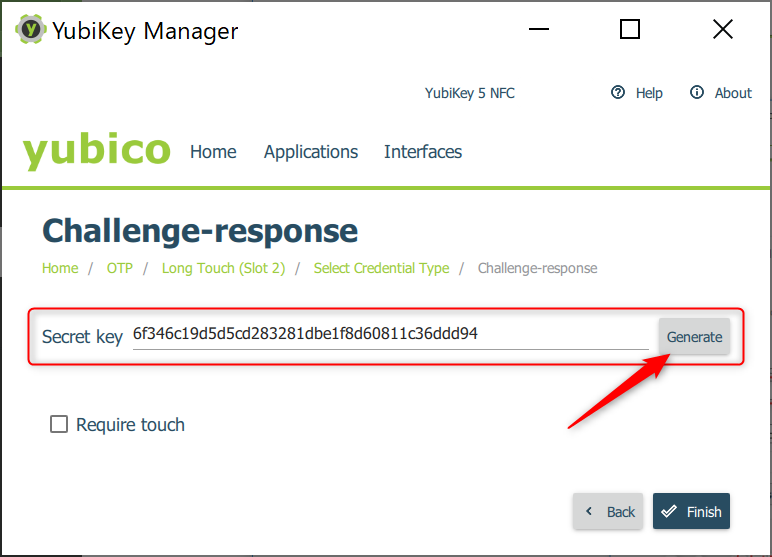 About "Require touch"
The requiring of YubiKey touch for offline authentication is an option.
Click "OK".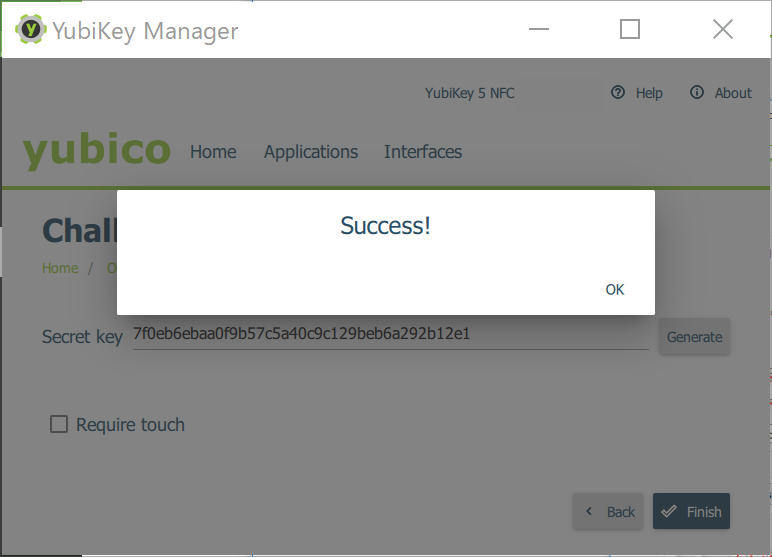 When the configuration is complete, Slot 2 will show "This slot is configured".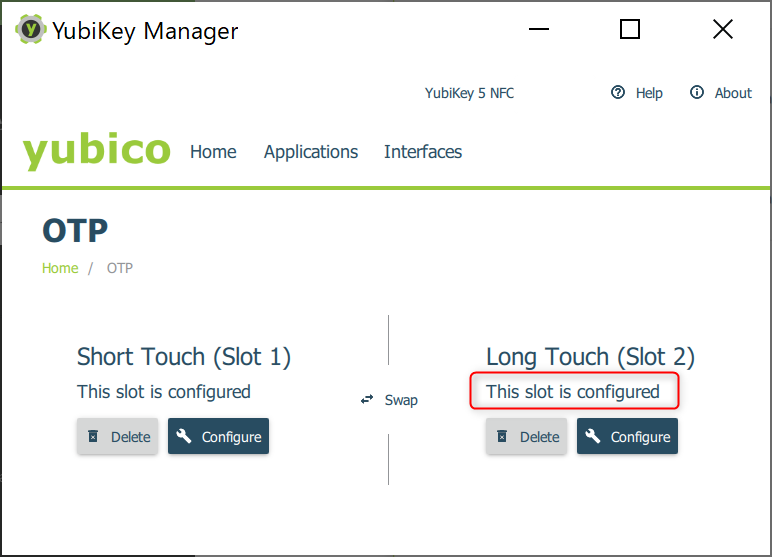 In order to authenticate offline, your PC needs to be authenticated online once.