Register an application
This section describes how to register the application (service provider) for which SSO login will be used.
1. Access the App connection creation screen
Click on the "SSO App settings" from the menu on the left side of the screen, then clickin the "Create an App connection" button on the displayed App list screen.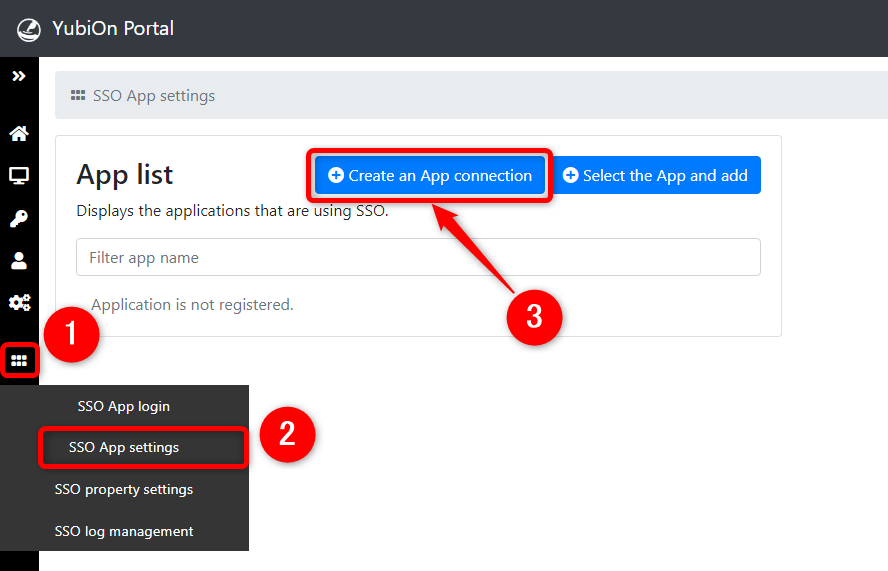 2. Application Name Registration
Enter the name of the application to be registered and click on the "Register" button.