Unassign YubiKey from Account through Web Screen
It allows the unassignment of YubiKeys from the PC accounts through the YubiOn Portal management screen.
1. Access PC management
From the menu on the left side of the screen, click the "PC" icon, and then click "PC management".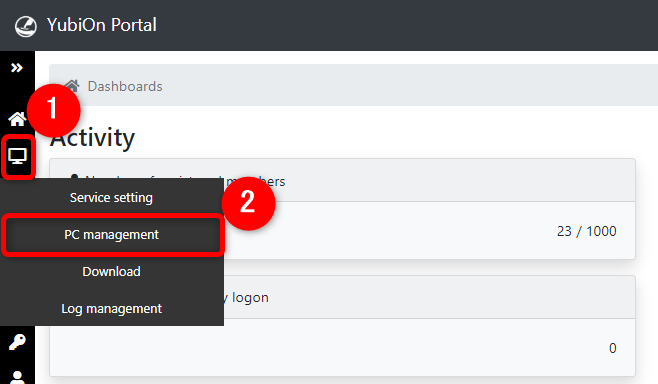 2. Select PC
Select the PC from the PC list.

When you click on the PC, the list of accounts assigned to the PC will be displayed.
3. Select account
Select the account from the list of accounts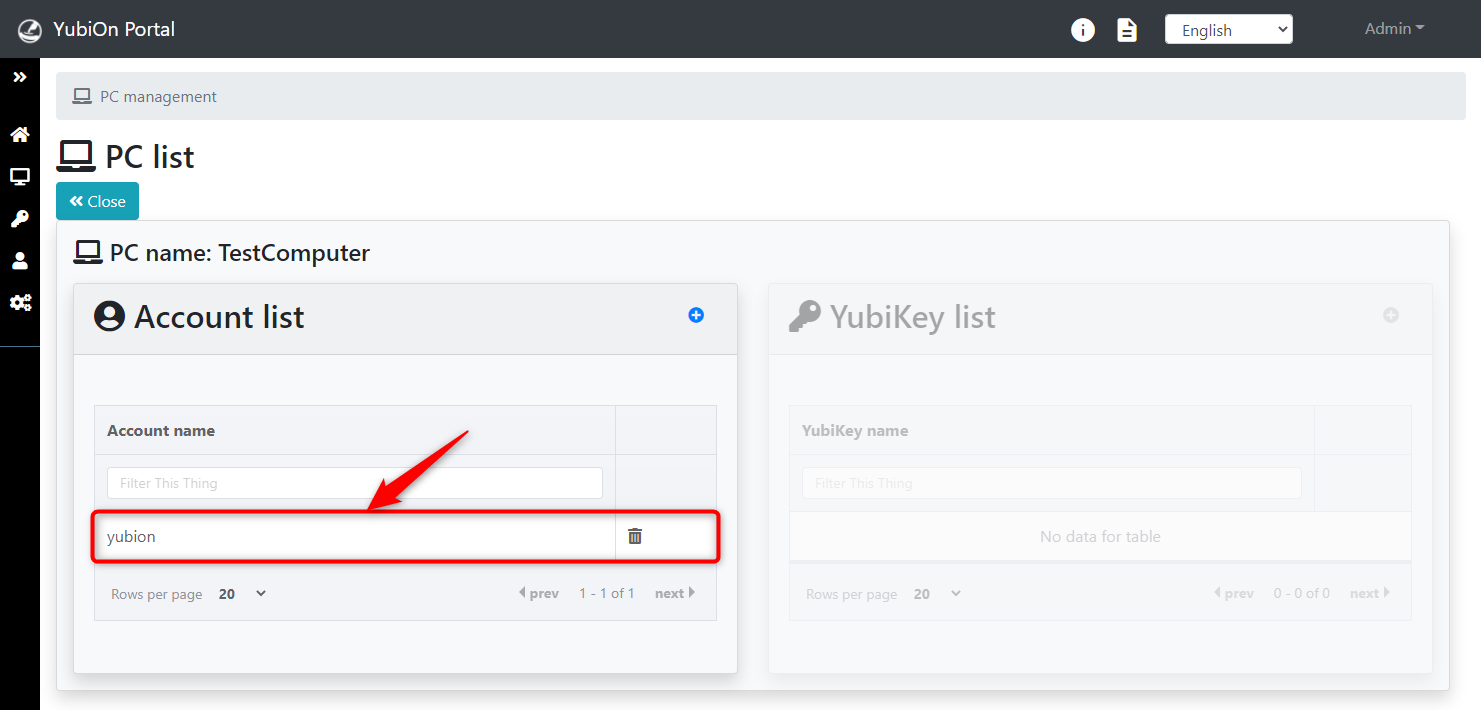 When you click on the account, the list of YubiKeys assigned to the account will be displayed.
4. Unassign accounts and YubiKeys
Click on the "Delete" button to the right of the YubiKey.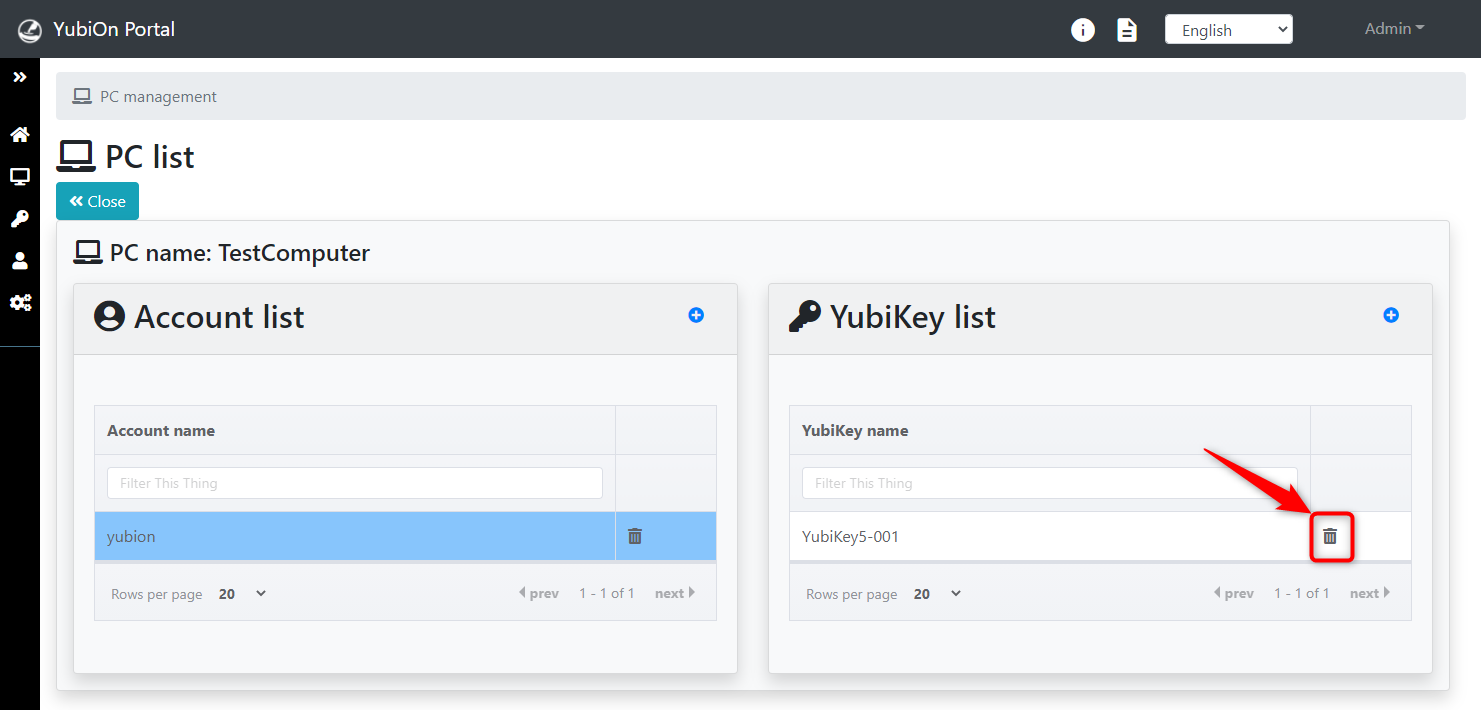 Click "OK" on the confirmation message.
Reflection of settings on the PC
The settings are reflected when the PC is started up while connected to the network.
If the settings are correctly reflected in the PC, the unassigned YubiKey will not be able to log on to the PC.
This concludes the unassignment of the account and YubiKey.