Assign a group to a member
It is available to assign groups to members from the member management screen of YubiOn Portal.
A group is a feature that allows you to filter your members.
1. Access Member Management
Click "Member Management" from the menu on the left side of the screen.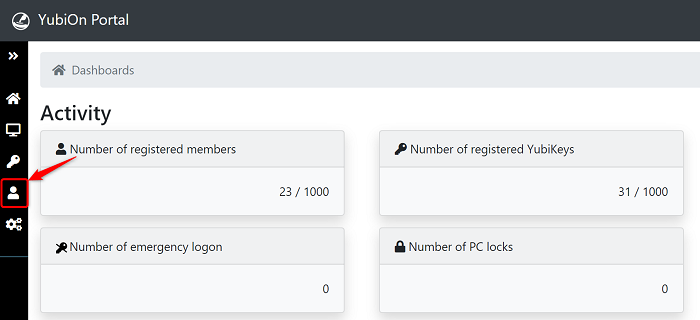 2. Selecting members
Click the member from the list of members.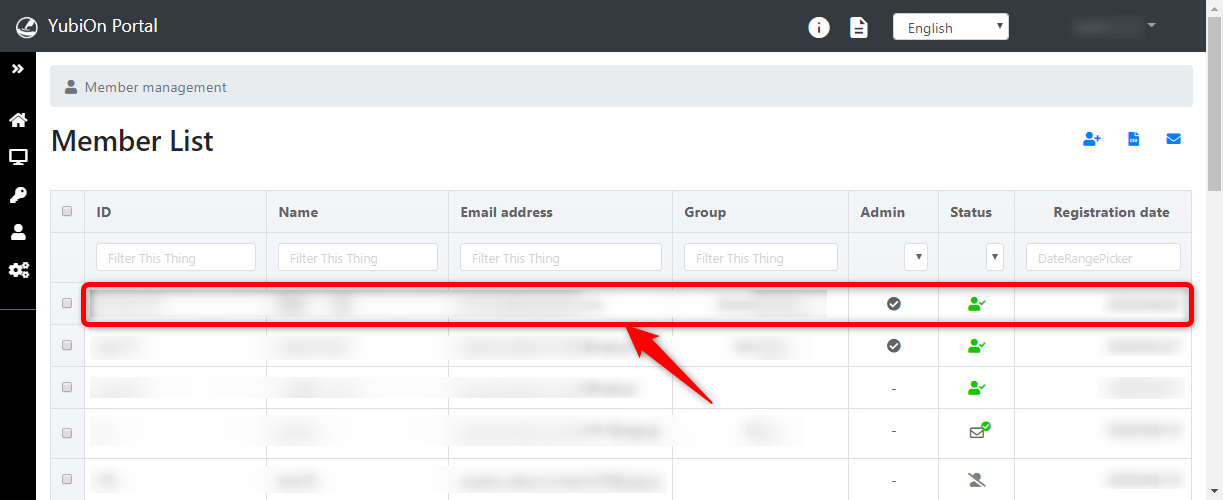 3. Assigning a group to a member
Click the "+" button at the top right of the group list.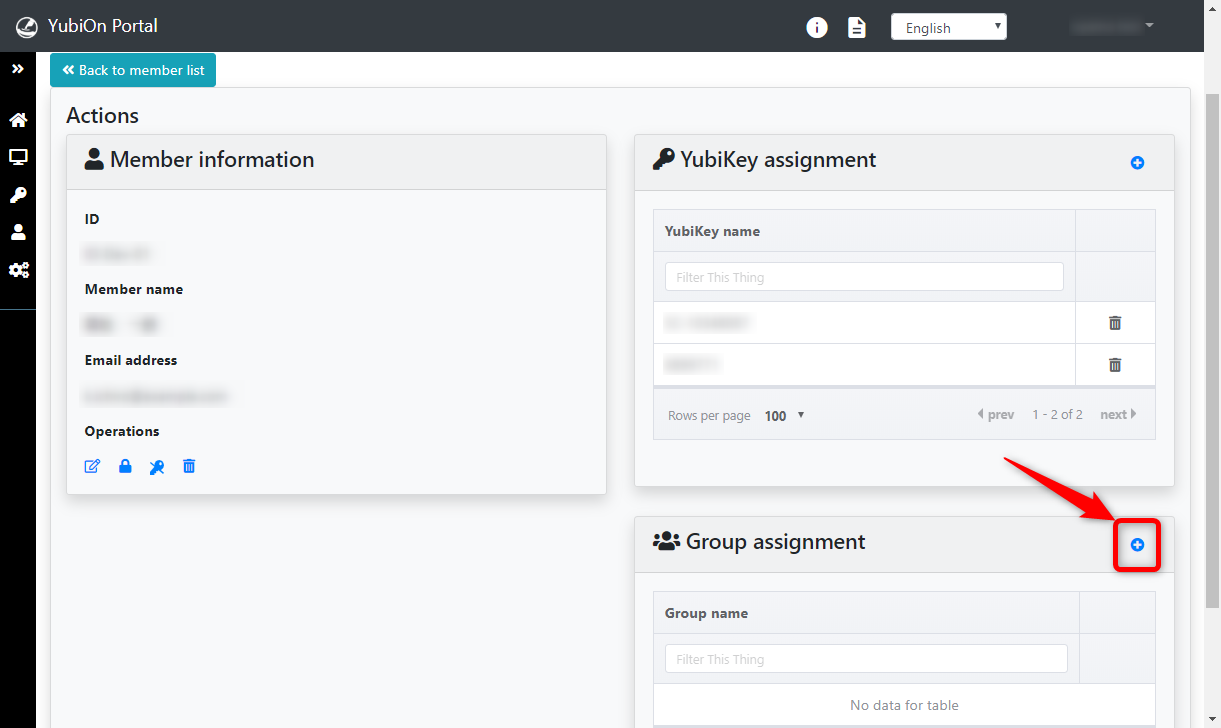 Click the group name and click the "Register" button.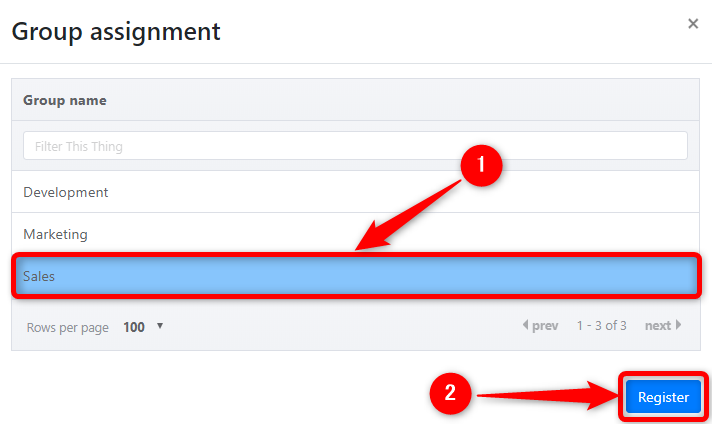 Click "OK" on the confirmation message.
That's all for members and group assignments.