Overview
On the service settings screen, you can set up two-factor authentication services such as group policies, master key settings, and automatic email notifications.
Access the Service Settings screen.
Click the "PC" icon in the menu on the left side of the screen.
Click "Service Settings".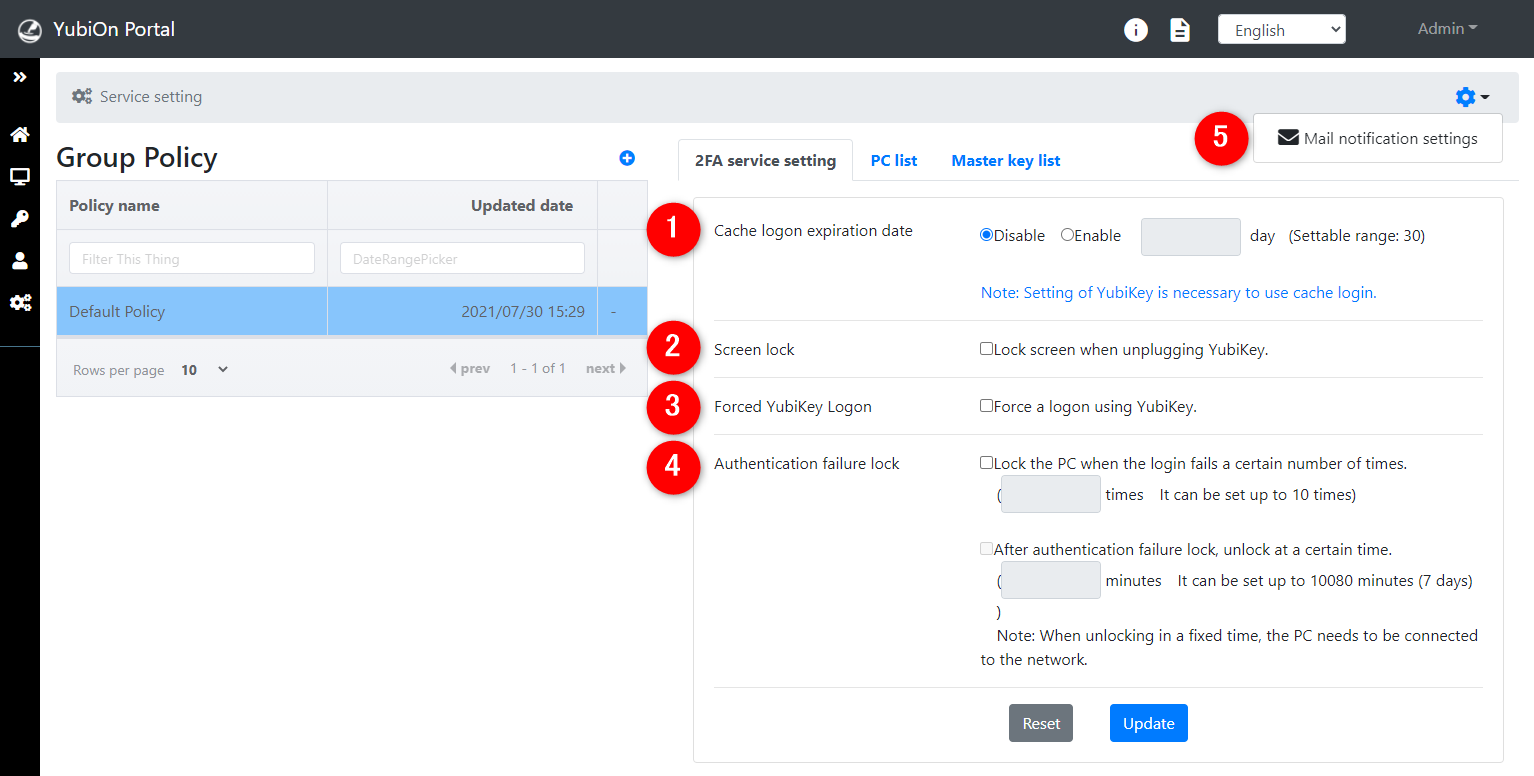 Please configure the following settings according to your security policy.
Setting items
Setting contents
Default
① Cache logon expiration date
The number of days that can be authenticated offline.
Invalid
② Screen lock
Lock the screen when YubiKey is unplugged.
Invalid
③ Forced YubiKey Logon
Force the user to log on using YubiKey when logging on to a PC.
Invalid
④ Authentication failure lock
When a certain number of logon attempts fail, the PC is locked.
It is also available to unlock the PC after a certain amount of time has passed.
Invalid
⑤ Automatic email notification
An email notification will be sent when there is a change in the status of the PC or service settings.
Valid
Customer
・The "Default Policy" is applied during the initial registration.
・It is also available to apply the policy in groups.
For more information, see Group Policy Settings. ・You can also set up a single YubiKey to log on to all PC and any account.
For more information, see Master Key Settings.